Powder Coating
Powder coating is an ideal technology for surface finishing of aluminium and steel products. The surface resists to weather conditions while keeping its original appearance and character. In the offer of C&F Manufacturing, there are also other possibilities of surface finishing.
Powder paint shop is a part of factory
Endurance to salt spray test: 1,000 hours
Variety of colours (full RAL range), textures and gloss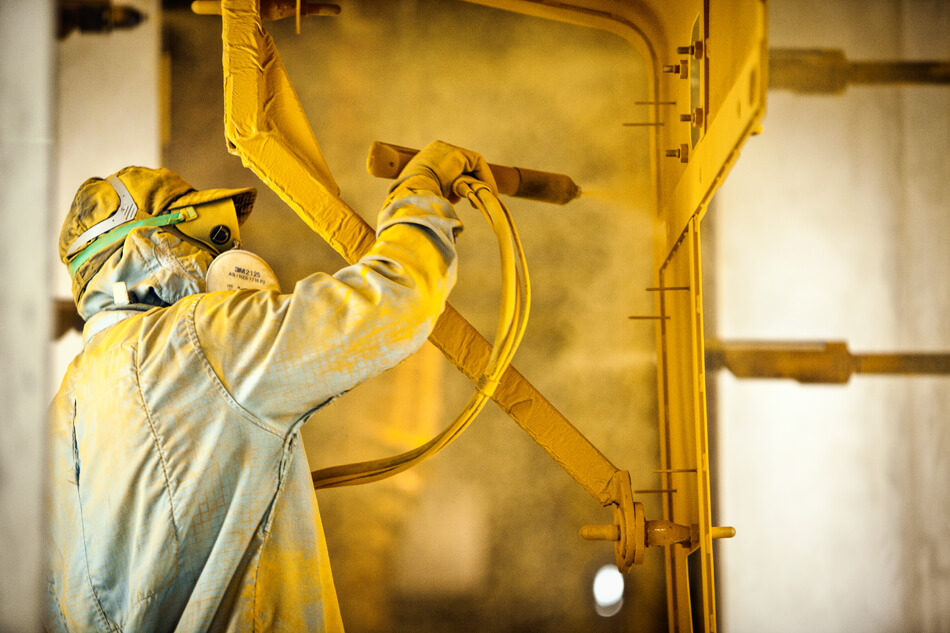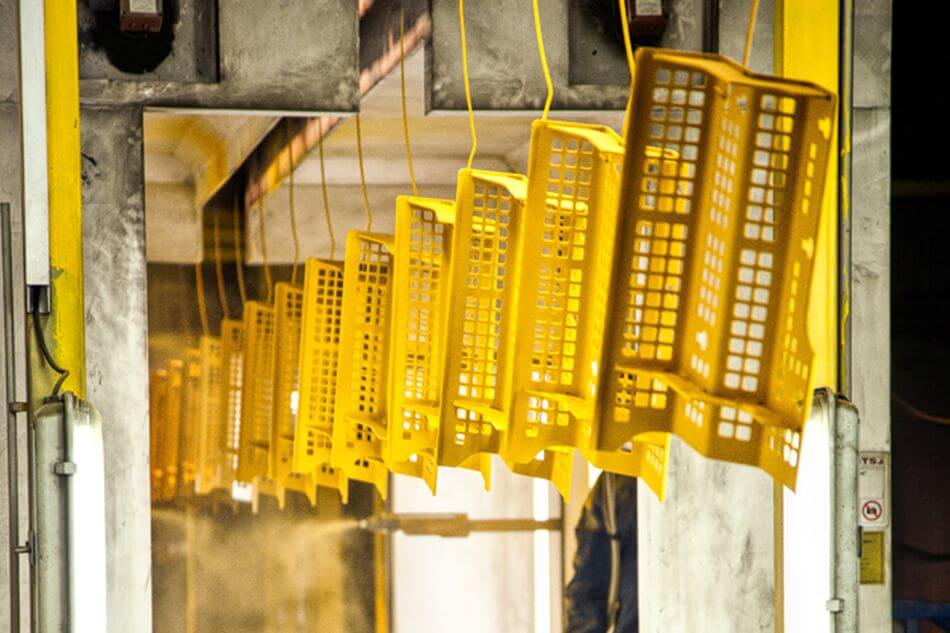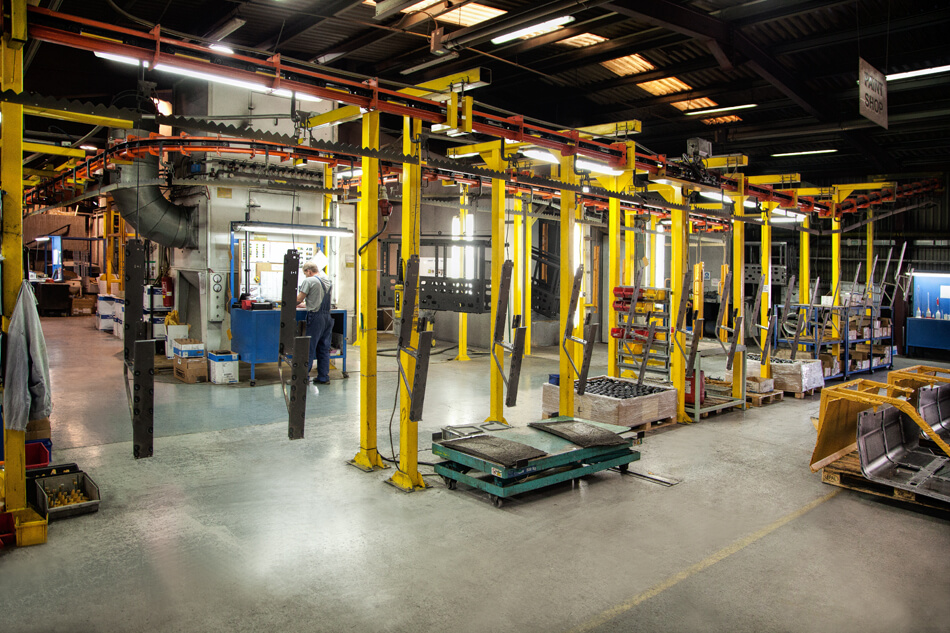 Description
Powder painting with an envelope windows up to: 4.000 mm × 1.850 mm × 950 mm dimensions.
Powder coating can be used on aluminium and steel, this process is superior and more cost effective than traditional painting methods. Powder coating provides an excellent and robust finish for indoor and outdoor fabrications.
Meets all environmental standards
Superior performance of painting
Oven cured
Variety of colours (full RAL range), textures and gloss.
Our pretreatment performance allows us to pass 1.000 hours salt spray test and 30 cycles of CCT Testing
Parameters of production
Machine: Painting line
Size of a coated product: 1,850 × 950 × 4,000 cm
Our products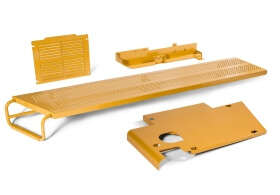 Covers and walkways of wheel or belt loaders
Coated parts with two layers of coating. This treatment ensures high resistance to attrition and climate conditions and fulfils demanding requirements of running these machines and with customer quality requirements.
Learn more
Info and photokiosks
One of the products in bicolor white-blue design. Face segments with a delicate coating structure and bright shine.
Learn more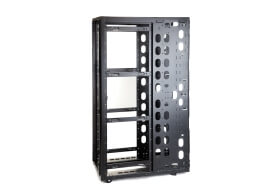 IT rack
Complete coating of both inner and outer sides of larger product is no problem for our production. These IT racks are a flagship of all our production technologies.
Learn more
Contact us
You can contact us by phone +420 321 737060, e-mail reception@cfmanufacturing.cz or by an online contact form.
---